2017ARVO & the 6th LIME international meeting & Friendship dinner with KMOS members
Hello! I'm Reiko Arita from Japan.
I attended annual ARVO meeting held in Baltimore from May 5th to 11th. Due to safety reasons, the number of attendees seemed fewer than every year. However, I really enjoyed the conference and studied a lot regarding MGD diagnosis and treatment.
We held the 6th LIME international meeting sponsored by TearScience on May 9th. The plenary lecture was Dr. Donald R. Korb, who named meibomian gland dysfunction as well as giant papillary conjunctivitis, lid wiper epitheliopathy, and non-obvious meibomian gland dysfunction. While he has authored over 100 publications in scientific journals and has over 70 patents for products related to our field of study and practice, he is also known for his work that resulted in Systane Balance, and with TearScience, the LipiFlow, which was cleared by the FDA in 2011 as the first treatment for evaporative dry eye.
He talked on " MGD- the center of the dry eye universe-from 1980 to 2017″ for one hour. He emphasized the importance of complete blinking. He also highlighted desiccation stress would be the trigger of MGD. The lecture was really powerful, wonderful, amazing, helpful and informative for all of attendees. The dinner was great. After the dinner time, we spent comfortable time exchanging opinions. The 7th LIME international meeting will be held in Hawaii. I hope to see the international LIME members again!!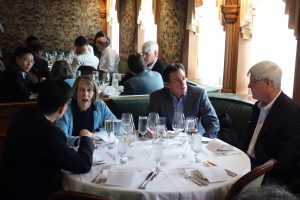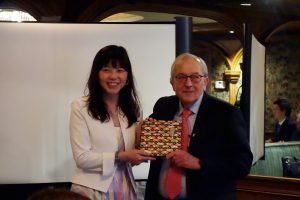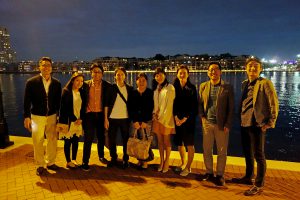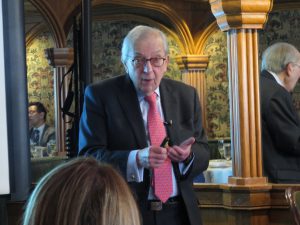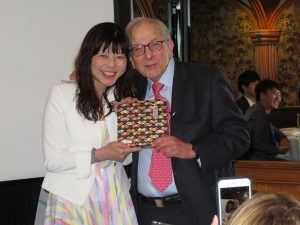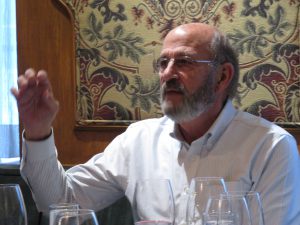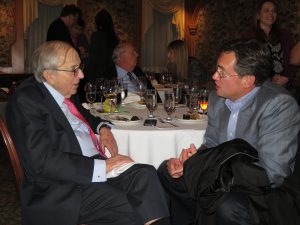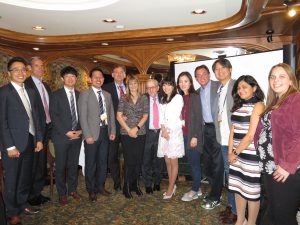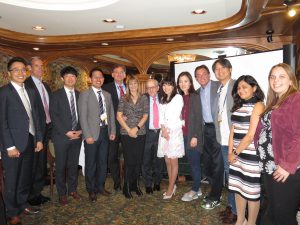 On the last night in Baltimore, KMOS (Korea Meibomian gland and Ocular Surface) group and LIME group from Japan had the first friendship dinner. We chose a Japanese restaurant with a good view of harbor. We talked a lot regarding MGD and planned the joint meeting between KMOS and LIME.
I am grateful to be given the opportunity to attend ARVO meeting every year.
I really appreciate all of the LIME international members, LIME members in Japan, the companies which always support LIME activities, and my father for supporting me.